A lot of the questions we get revolve around which version of Football Manager is best, especially ahead of the launch of Football Manager 21, which you can pre-order for £29.99 here.
This little guide should help new players understand what requirements you may need and what version may benefit your style of play the most. So without further ado, here are the main differences between FM Mobile, Touch and PC.
Football Manager PC
Simply, this is the most complete version of Football Manager. It enables you to access the most leagues, depending on the power of your PC, while also offering the most dynamic gameplay experience. While the match engine is substantially improved here in comparison to other versions, you really get your money's worth here off the pitch. The PC version offers a deep dive into tactics, press conferences, training sessions and all the intricate details of truly running a football club. If you are more interested in simply playing the matches from week-to-week with nothing in between, this may not be the version for you. Alternatively, if you love the details in football and want the complete experience, I sense this may be your avenue.
Football Manager Touch
FM Touch is a nice sort of middle man; available on tablets, Nintendo Switch and for free when you buy the full version of the game. This isn't a watered-down version but more of a streamlined version. It doesn't have the media interaction, the player relationships, the full match engine or some team talk options; such as the ability to do one at half-time in matches and yet it does offer a full tactics experience as well as a complete transfer market in up to 3 playable leagues for the duration of your save. It maintains a grasp on the control of the club in terms of the matchday experience but, in sacrifice, you do lose nearly all of the off-the-pitch moments.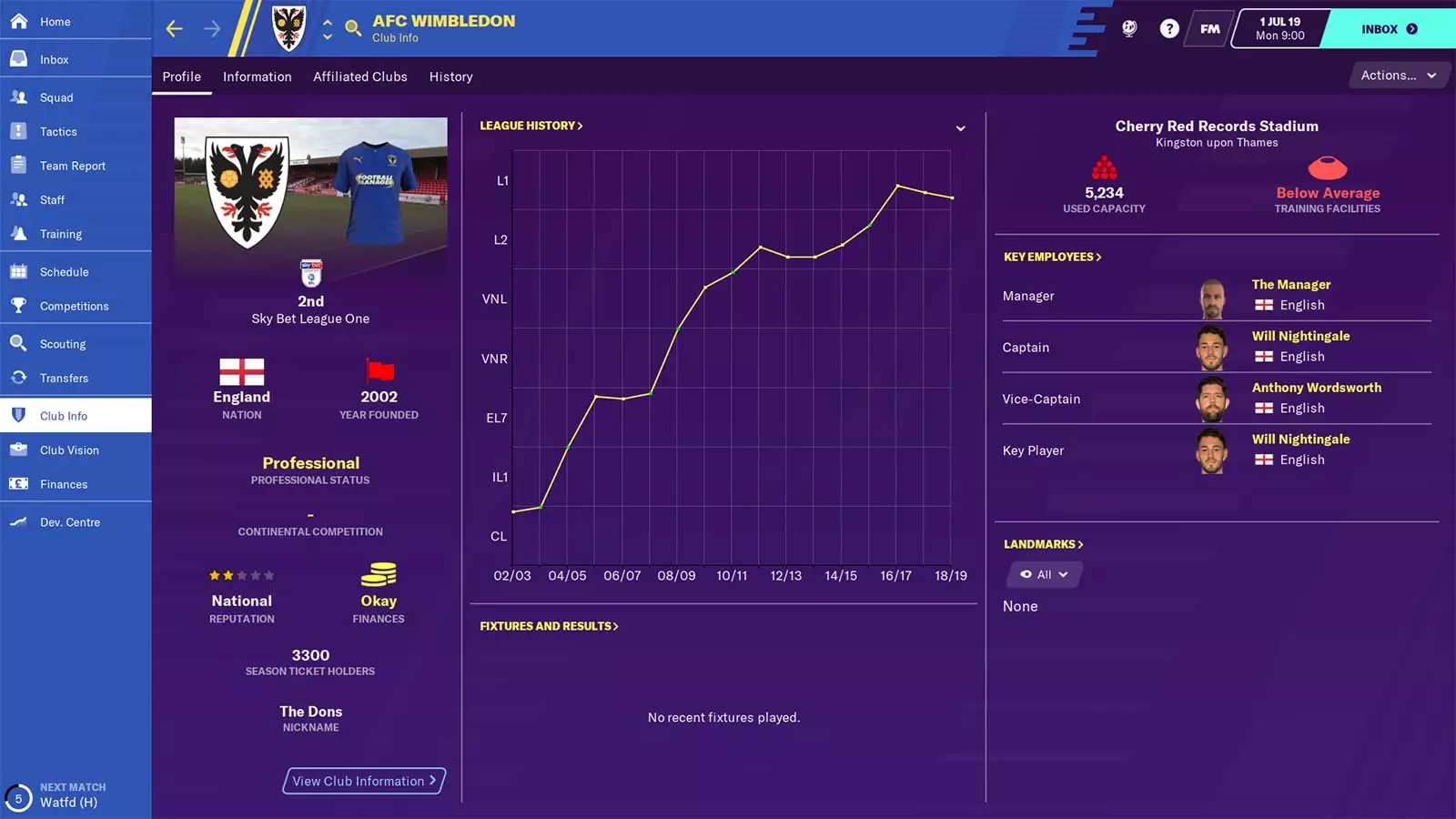 Football Manager Mobile
This is easily the most limited version in Football Manager. There is no 'News Feed' which gives you the ability to see what is going on in the world of football during your save and no team talks. This version is entirely focused on matches and transfers. Nothing more, nothing less. Once you get past the paywall, you have a fast-paced, lightweight experience which, weirdly, can have four playable leagues in comparison to the Touch version's three. This may be the most simple version but it's by no means terrible; this could be the best version for newcomers who want a nice, simple experience.
So those are the main differences. I hope this guide provides a nice, brief insight into the key differences between the versions. If you have any questions about any of the versions, please leave a comment or drop a message to myself or the page on Instagram.
Thanks for reading.