Fewer things are quite as gutting as losing a cup of final following a clinical and dazzling campaign, not least the Champions League. 
Until Football Manager came about, the majority of the world could never relate to this feeling. But today, you have millions of well-intended virtual gaffers experiencing the jubilant highs and subterranean lows of the game's most successful managers. 
So how do you prepare? Are there any obvious or not-so-obvious tactics to employ to lift Big Ears on FM? Here's a few…
How to Win a Champions League Final on Football Manager:
Stay True to Your Formation
This should go without saying. Unless you're managing a huge club (even then it could be a gamble) avoid switching tactics right before a final. It will only lead to mistakes as your players try to adapt to the new pattern. 
Select the Cream of the Crop
Again, this might seem blindingly obvious but it is so for a reason. Only choose players in perfect condition for your starting XI. 
If you can, rest the key players in games prior to a final. Don't be tempted to start an important player who's injured, returning from injury, or partially injured just because you think they have to be there.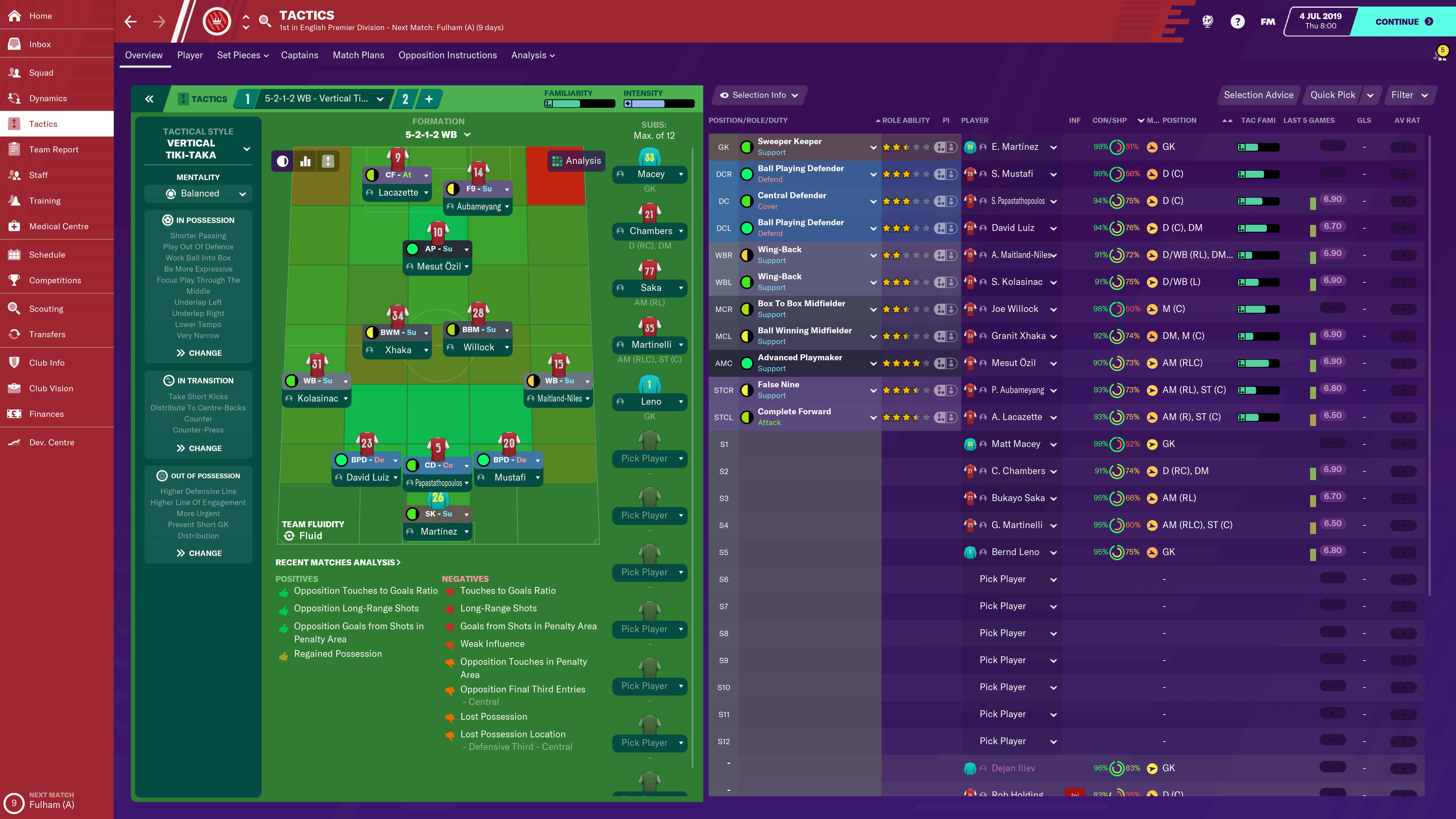 Never Underestimate the Opposition
Confidence in your squad is all well and good, but don't take your eye off the ball by getting cocky. Victory isn't guaranteed on the basis of your opinion. 
Analyse the team so that you don't favour an attacking formation over a defensive one. Likewise, don't overestimate a team and favour a strong defence mentality. 
Keep Morale High
This is one of your biggest assets as manager: making sure your lads are confident in their ability, brave in the face of adversity, and humble in victory.
Ideally, it'd be nice to sit back and leave them to it. Sometimes that might be the case. 
But in a Cup final, you can't afford to be taking risks. You've got to be there on the sidelines, rearing them on at every opportunity. Boost their spirit up the final whistle, even if the odds are stacked against you.